On May 27, 2014, the Publicity Department of the CPC (Communist Part of China) central committee publicized the exemplary deeds of Xu Kecheng and Zhao Yafu, who were awarded "role models of the times", on CCTV (China Central Television) to the public.
As the president of Guangzhou-based Fuda Cancer Hospital, Xu Kecheng has practiced medicine for half a century, followed the philosophy of "Professional Medical Care, Friendly Patient Services", and worked to serve patients to the best of his ability. Despite being over 60 years old, President Xu founded Fuda Cancer Hospital in Guangzhou. With his lofty medical ethics, great integrity and superb medical skills, Xu Kecheng has won the trust of numerous patients from both at home and abroad and is praised as "a good president of Lei Feng style" (a soldier characterized as a selfless and modest person who was devoted to services for the people of China). What Xu Kecheng and Zhao Yafu did reflects their love for the Communist Party and country, and faith of serving the people heart and soul. Their meritorious deeds speak to the lofty sentiments of taking pleasure in helping people and dedication to work; enterprising spirit of scaling new heights and making continuous innovations; and the realm of life in which the idea "cease to struggle and you cease to live" is held high. Moreover, in their exemplary deeds, the profound connotations of socialist core values are interpreted and Lei Feng stories of the new era are written.
In the "Role Models of the Times" programme themed "Our values, Our Chinese Dream", the outstanding deeds of Xu Kecheng and Zhao Yafu were publicized, video clips were played, and couplets and poems singing the praises of their deeds created by the Yinglian Society of China and Chinese Poetry Society were demonstrated. Xu Kecheng and Zhao Yafu interacted with the host on the spot and received the souvenir badge and certificate of honor for "role model of the times". The event was attended by relevant responsible comrades, local officials and people's representatives, as well as the winners' families, friends and colleagues.
"I am grateful to each and every patient I've treated."
"This title is an award but more a kind of encouragement. Only by helping and saving more patients can I live up to this title." said President Xu with emotion at the awarding site. He added that his achievements could not have been made if it were not for the strong support from Guangdong health system and more importantly, for the province's cultural soil fertilized by profound virtue, good integrity and nimble action. President Xu also remarked that the award will motivate him to help and save more patients to the best of his ability in his limited lifetime.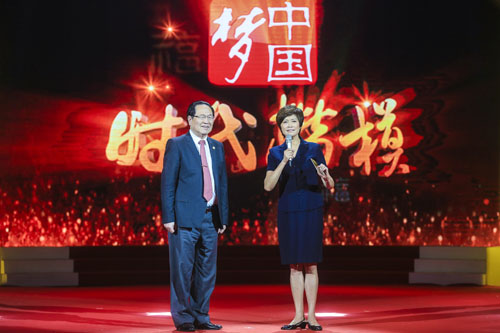 Xu Kecheng on the stage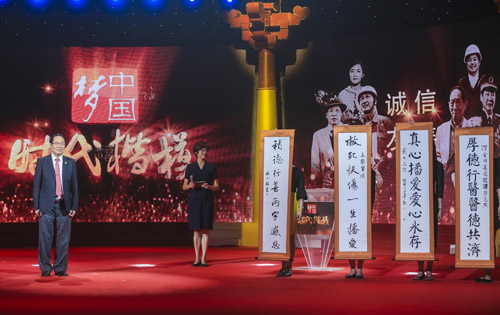 Xu Kecheng on the stage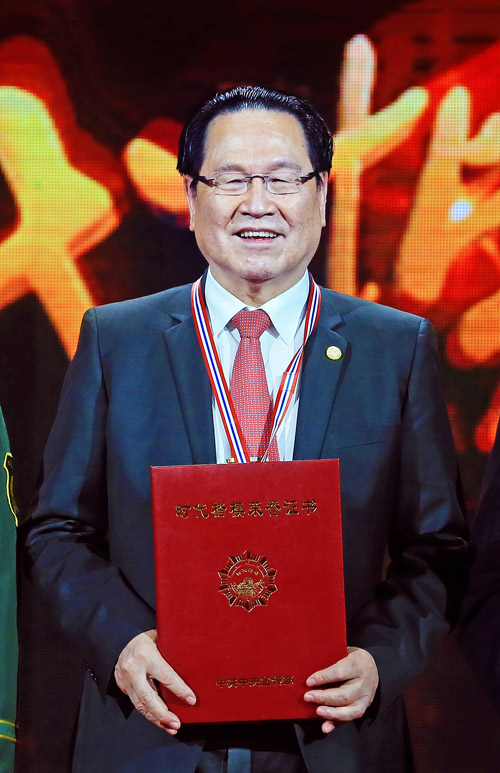 Xu Kecheng photo with certificate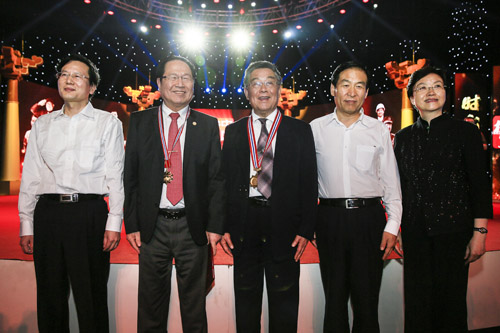 Xu Kecheng photo with other honor-winners