Although pancreas is a small organ, it is an important part of the digestive system, which secretes pancreatic juice to digest protein, fat and sugar, and insulin to regulate glycometabolism.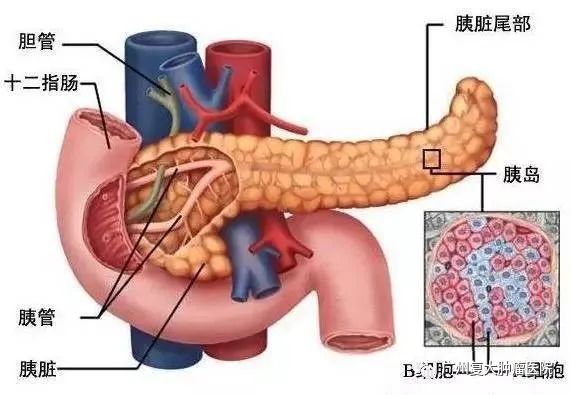 Pancreatic cancer is an intractable digestive malignant tumor. Only 10%-15% patients have a chance to undergo surgery, of which only 5%-7.5% can receive a radical cure effect. Therefore, it ranks the second among other digestive tumors in terms of death toll.
However the causes for pancreatic cancer remain unclear. Due to the hidden position of pancreas, the early diagnosis rate of pancreatic cancer is lower than 3% so most patients have missed the best treatment timing upon diagnosis.
In order to improve the further understanding of pancreatic cancer and promote the concept of scientific cancer prevention, Guangzhou Fuda Cancer Hospital held a lecture on minimally invasive treatment of pancreatic cancer on March 12, 2021.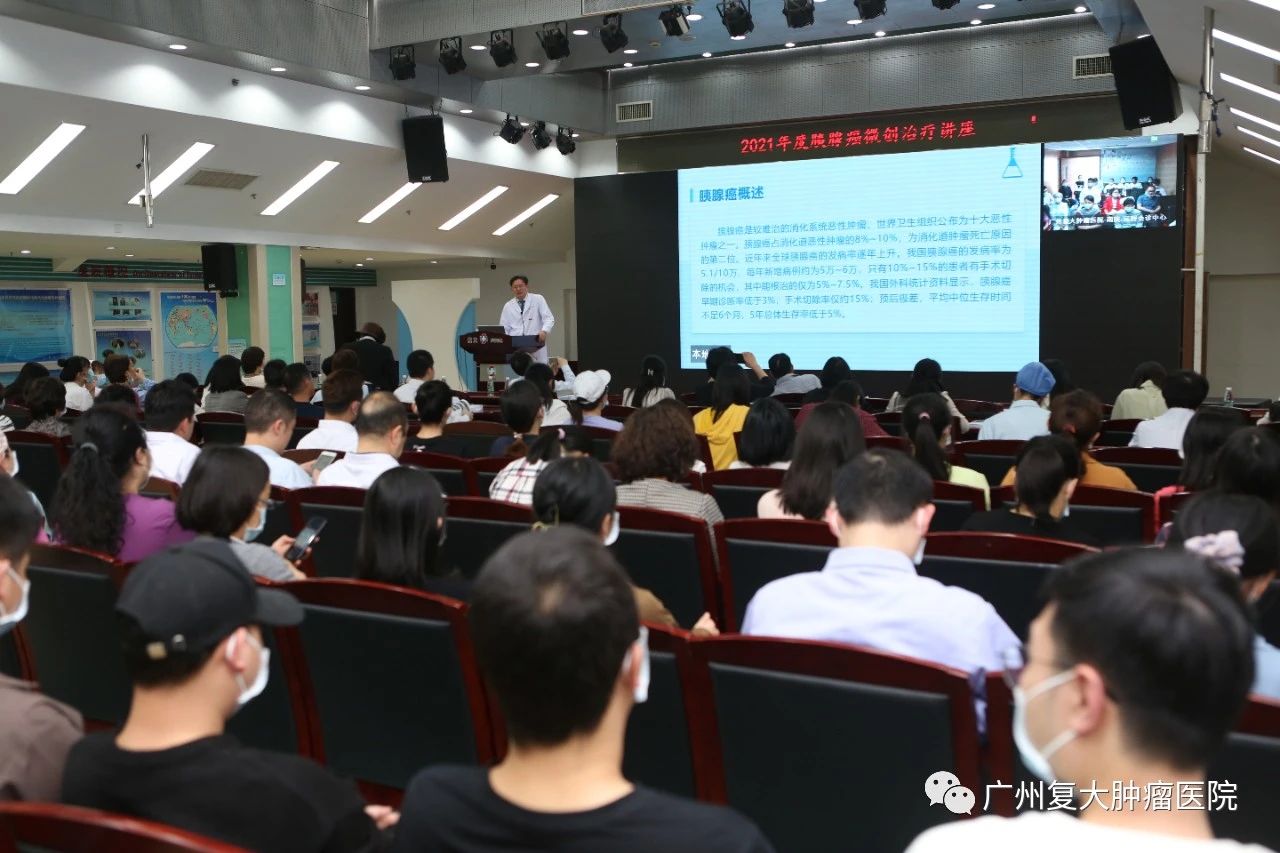 The lecture focused on "treatment methods and minimally invasive surgical techniques of resectable and unresectable pancreatic cancer". President Niu Lizhi and Director Liang Bing respectively gave a speech on Minimally Invasive Ablation of Pancreatic Cancer and Progress in the Diagnosis and Treatment of Pancreatic Cancer.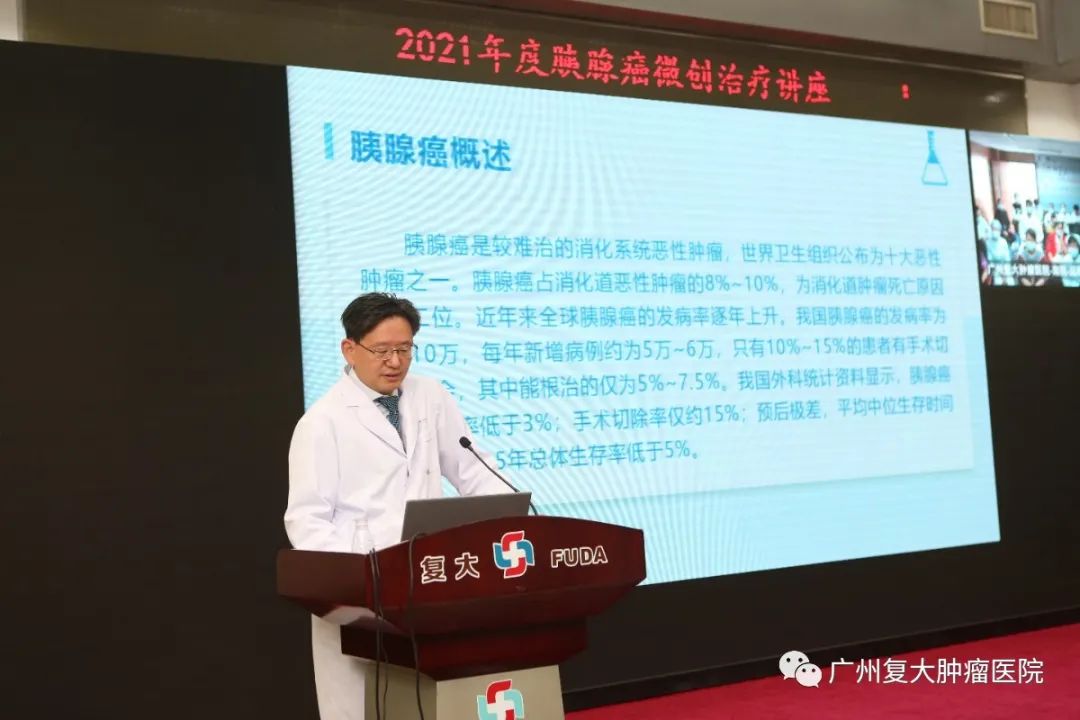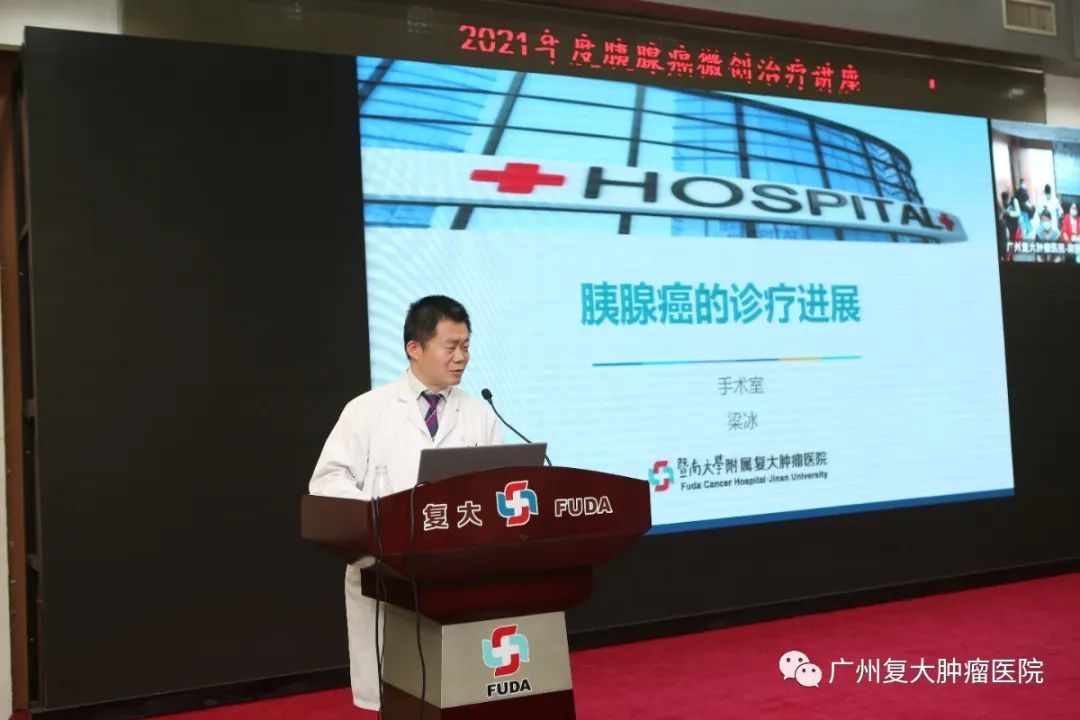 President Niu Lizhi Director Liang Bing
The lecture involves a variety of contents, such as expert special report, video demonstration of minimally invasive surgery, explanation of difficult cases, etc., which has provided a high-level academic exchange platform in pancreatic cancer for participants. Let's go into more details of the lecture:
Part.1 The diagnosis and treatment of pancreatic cancer
Ultrasound: the accuracy of ultrasound in the diagnosis of pancreatic cancer is limited by the operator's skill, the patient's overweight condition and gastrointestinal gas. Therefore, ultrasound is used as a complementary diagnostic method of CT.
CT scan: it doesn't rely on surgery and it won't be affected by patients' body shape or gastrointestinal gas. Therefore, it can confirm liver metastasis, lymph node lesion and invasion of peripheral blood vessels.
Cytological examination: CT- or ultrasound-guided fine needle aspiration (FNA) has a diagnostic accuracy of 76% to 90% and a specificity of almost 100% for pancreatic cancer.
Endoscopic Retrograde Cholangiopancreatography (ERCP) is especially useful in diagnosing bile duct damage after the determination of bile duct stones and in obtaining biopsies for duodenal and ampullary cancers.
Magnetic Resonance Imaging (MRI): MRI diagnosis of pancreatic cancer is mainly based on the mass effect of the tumor, showing local pancreatic enlargement or contour change, and dilation of the bile duct or pancreatic duct, which are similar to CT findings.
Part.2 How to choose treatment for pancreatic cancer
According to patients' different physical conditions, tumor site, invasion range, jaundice and liver and kidney function level, the existing diagnosis and treatment methods should be applied in a planned and reasonable way to achieve the maximum radical cure effect, control tumor, reduce complications and improve the quality of life of patients.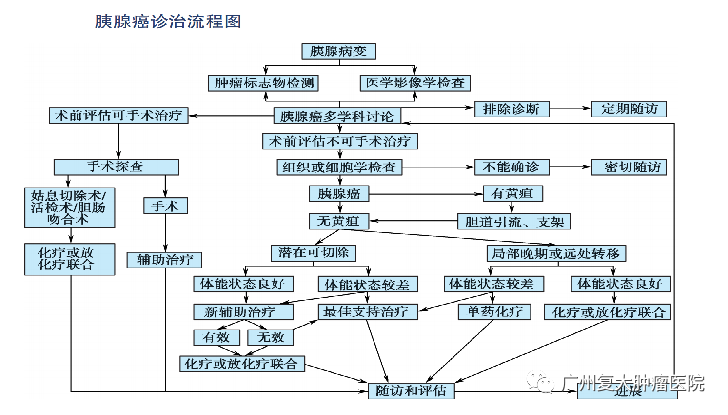 ①Surgery is a standard way to treat pancreatic cancer;
②More than 80% to 90% of pancreatic cancer is unresectable when patients are finally diagnosed, and unresectable pancreatic cancer can only be treated by chemotherapy, radiotherapy or simultaneous chemoradiotherapy.
③Other treatment: minimally invasive treatment, chemotherapy, immunotherapy, targeted treatment, Traditional Chinese Medicine therapy, etc.
Part.3 The application of minimally invasive treatment in pancreatic cancer
Irreversible Electroporation (IRE)
Guangzhou Fuda Cancer Hospital become the first in Mainland of China to introduce irreversible electroporation, also known as Nanoknife ablation and successfully completed the first case on July, 2015. Professor Xu Kecheng and Professor Niu Lizhi compiled a book called New Technique of Cancer Ablation – Irreversible Electroporation, the first book on Nanoknife in mainland China.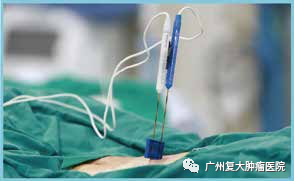 Compared with traditional ablations, Nanoknife ablation, a normal temperature physical ablation, does not depend on temperature changes in the ablation area. For lesions close to large blood vessels, the process will not be influenced by "heat sink effect". The ablation covers a wide range of tumor area in a thorough, safe and effective way.
For patients with locally advanced pancreatic cancer or with borderline resectable pancreatic cancer that cannot be removed after neoadjuvant chemotherapy, and patients who are in stable condition after 4-6 cycles of induction chemotherapy, Nanoknife ablation can be performed.
Brachytherapy
Our hospital has started research on brachytherapy of unresectable pancreatic cancer since 2003.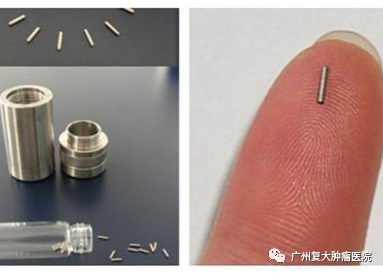 As one of low oxygen tumors, pancreatic cancer has strong resistance to radiation. During brachytherapy, radiation protection resistance of hypoxic cells is reduced, and at the same time, hypoxic cells will go through oxygenation again under continuous low dose irradiation. In addition, iodine seeds have a long half-life period. The implanted iodine seeds will release rays that can effectively cover tumors and sub-tumor area, and continuously irradiate the tumor tissue without interruption. In this case, it maximizes the destruction effect of tumor cells by radiation.
Cryosurgical Ablation (CSA)
Percutaneous cryotherapy for pancreatic cancer can kill the tumor directly, stimulate the immune function of the tumor, reduce the damage to large blood vessels, cause mild pain and to a certain extent, have an analgesic effect. However, pancreas is a small and soft with a complex anatomical structure, making it difficult for cryoprobes to reach the lesion.
Microwave ablation
The thick needle of microwave ablation, the high temperature, and the uncertain ablation shape may cause a higher risk of ablation.
Radiofrequency Ablation (RFA)
As pancreas is a retroperitoneal organ with complex anatomical structure, radiofrequency ablation is usually performed through open surgeries. Percutaneous or endoscopic puncture can be performed only when the tumor is well accessible.
When the treatment temperature is too high, patients are prone to vascular and duodenal injury after surgery. When the temperature is too low, it is easy to cause incomplete ablation. In order to avoid damage to adjacent important structures during treatment, electrodes should keep a safe distance from important structures, which limits its clinical application to a certain extent.
High Energy Concentrated Ultrasound Ablation
Compared with other ablation techniques, ultrasound is a mechanical wave of ionizing radiation, which does not require surgical exposure or puncture guidance during operation, and is a non-invasive treatment.
Because of its noninvasive feature, it has irreplaceable advantages in the treatment of pancreatic cancer. However, due to the influence of gastrointestinal and respiratory movement and the lack of evaluation on ultrasound energy absorption in the treatment area, the application of ultrasound in the treatment of pancreatic cancer still needs to be further explored.
President Niu Lizhi pointed out that pancreatic cancer, known as the "king of cancer", is difficult to treat and has a poor prognosis, but the most important thing for doctors is to figure out how to treat patients, how to relieve their pain and how to prolong their lives. At the same time, systematic evaluation, individualized treatment, overall planning, close follow-up and appropriate adjustment are also important for the treatment of pancreatic cancer.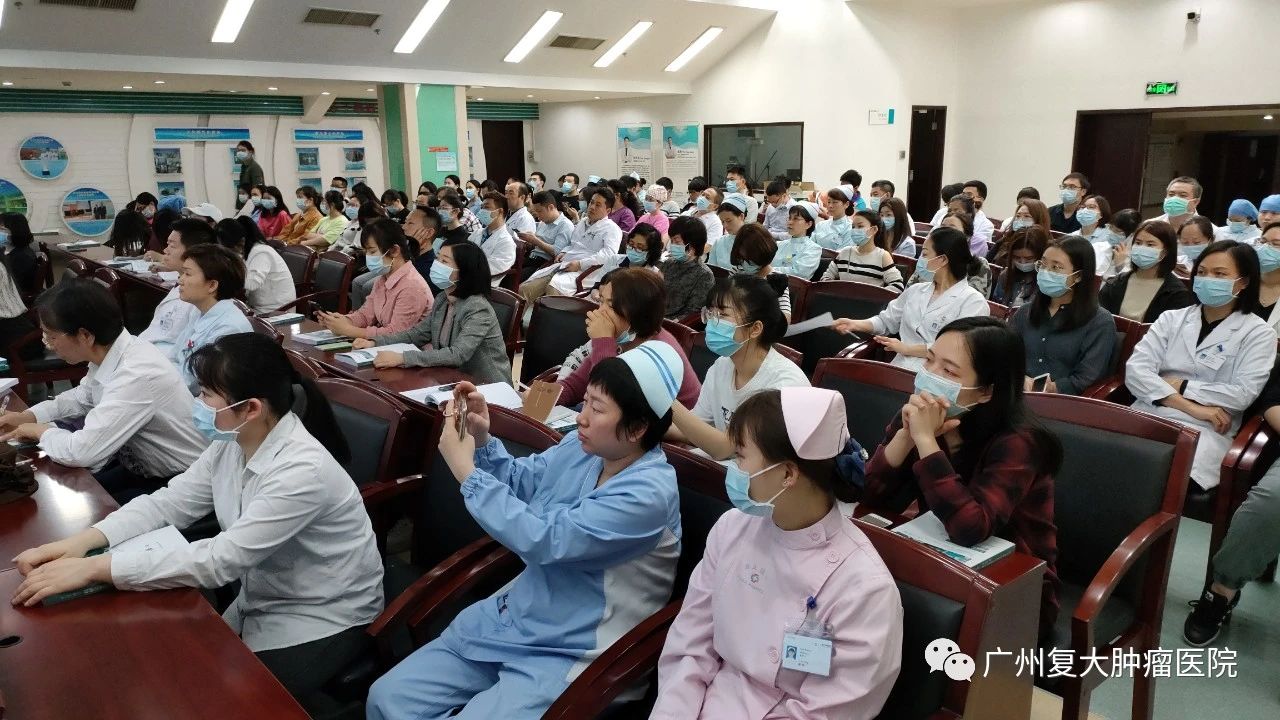 All in all, this lecture has raised participants' awareness of the treatment methods related to pancreatic cancer and broadened their horizons. At the same time, we need to learn from previous experience and refer to evidence-based medicine to further improve standardized treatment level of pancreatic cancer.