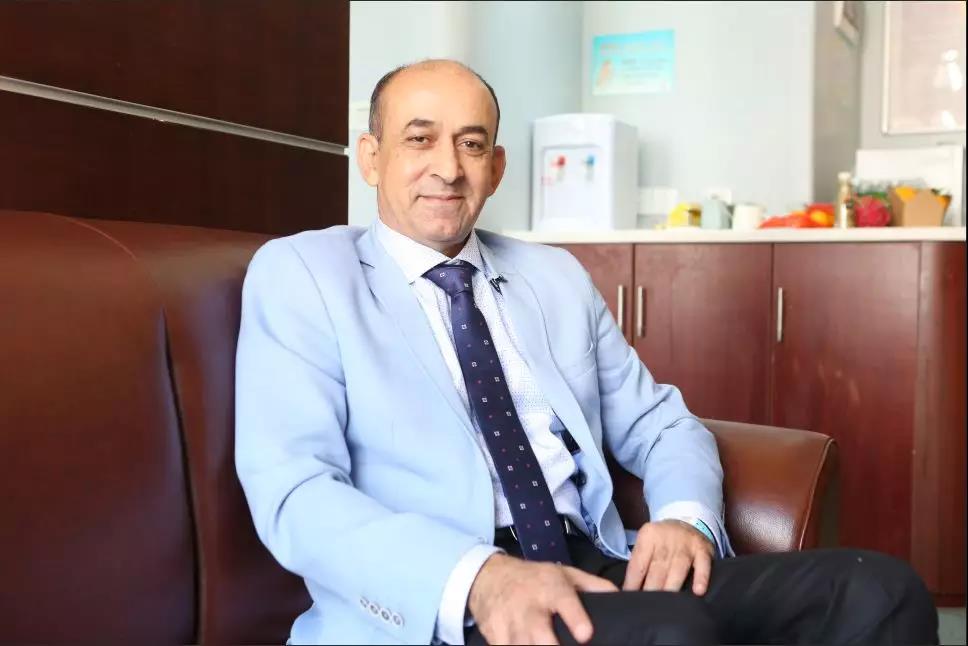 At 10 o'clock in the morning on November 20, 2019, we knocked on the door of Room 406. As soon as the door was opened, a tall man stood beside the door. He was in a baby blue suit with a dark blue tie and a pair of sheepskin shoes. He is John (pseudonym). He was about forty years old, with a clear outline, pale yellow hair mixed with silver hair, a calm and thoughtful look in his amber eyes, and his thin lips raised slightly. I could smell a fragrant and unique tobacco smell, as if I was accompanied by a comfortable spring breeze. A real gentleman is my first impression of John.
John, 55 years old, is a political reporter from Bulgaria with nearly 30 years of work experience. Now, he is admitted to Fuda Cancer Hospital for treatment of osteosarcoma and lung metastasis.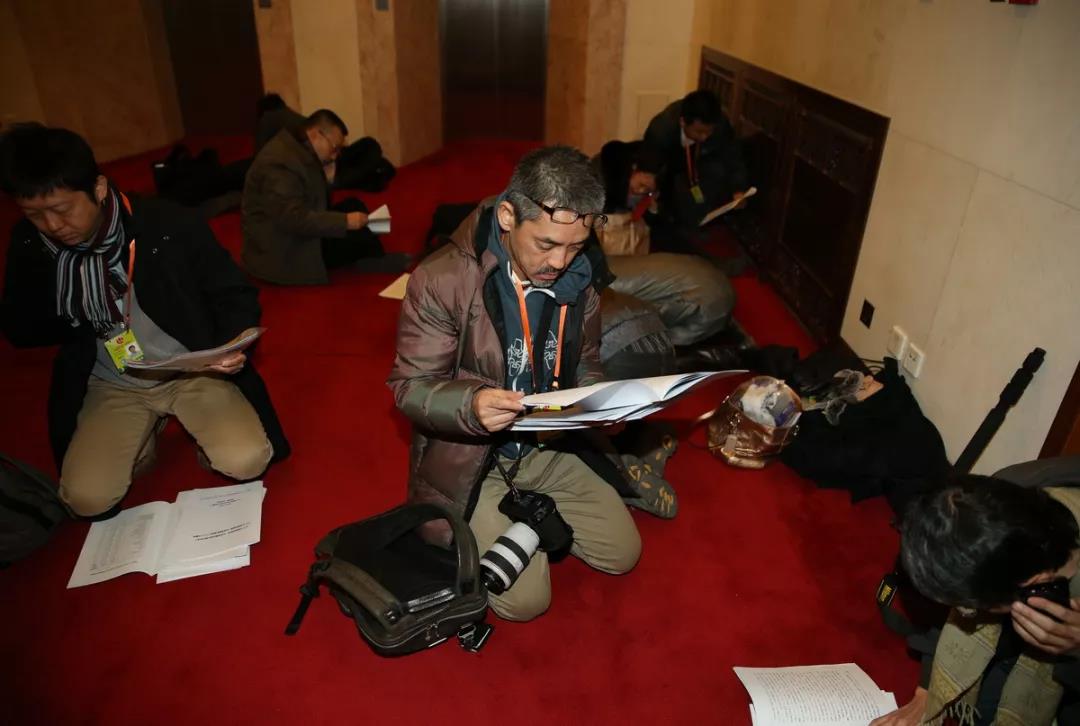 "Reporters should stand on the first line of the people and face the truth of incidents. This is what reporters should do." What John said impressed me a lot. Everyone has a desire to tell something and will interpret it in different ways; painters interpret it with colors, musicians with melody, while John with pens to record the new progress in people's policies.
Because he often travels around the world, John has relied on smoking to stay alert for 30 years, with an average of 40 cigarettes per day. It wasn't until the summer of 2017 that he became aware of how important health was.
John clearly remembered that he was checking the latest current affairs for a news report at the desk, when he stood up and suddenly felt stabbing pain in left leg. He then went to a local hospital for examination, and the doctor informed him that he had a rare tumor, advanced osteosarcoma. At that time, he had to let go of his favorite job and get involved in disease treatment. It was painful for him to leave his life's passion.
Embrace the world in a different way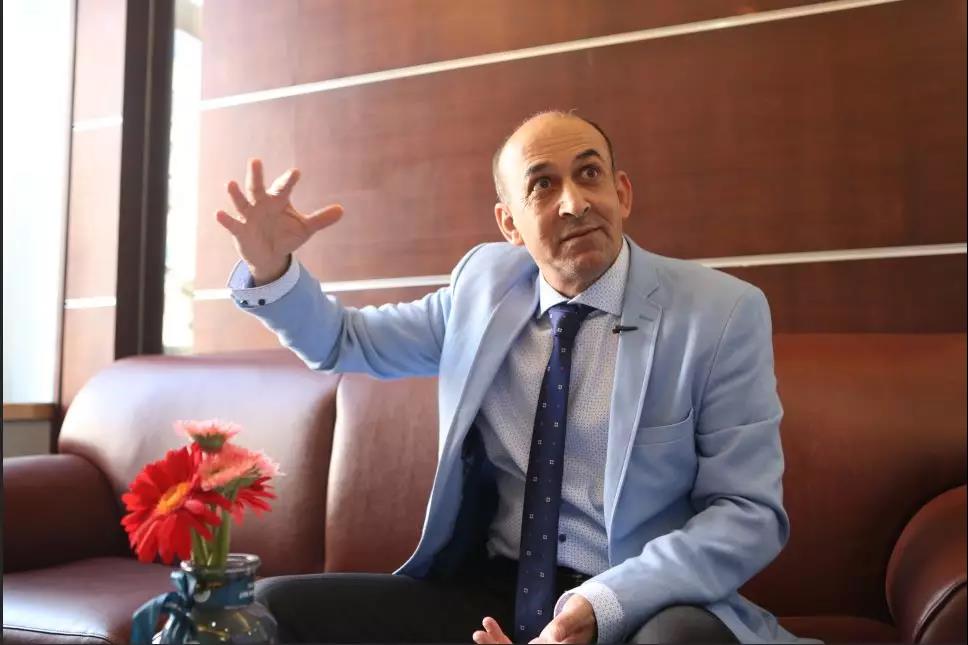 In order to treat the disease, he traveled to many countries, first underwent 6 cycles of chemotherapy in the Middle East, but the effect was not obvious, and then he went to Europe for medical treatment. The doctors there told him that because the tumor was close to the nerve, he had only two options: amputation and chemotherapy. Amputation? It was an option he never thought of. There's a saying goes, when God closes a door, he will open a window for you. One day, one of his friends told him about a hospital in China with the latest medical technology to treat his illness.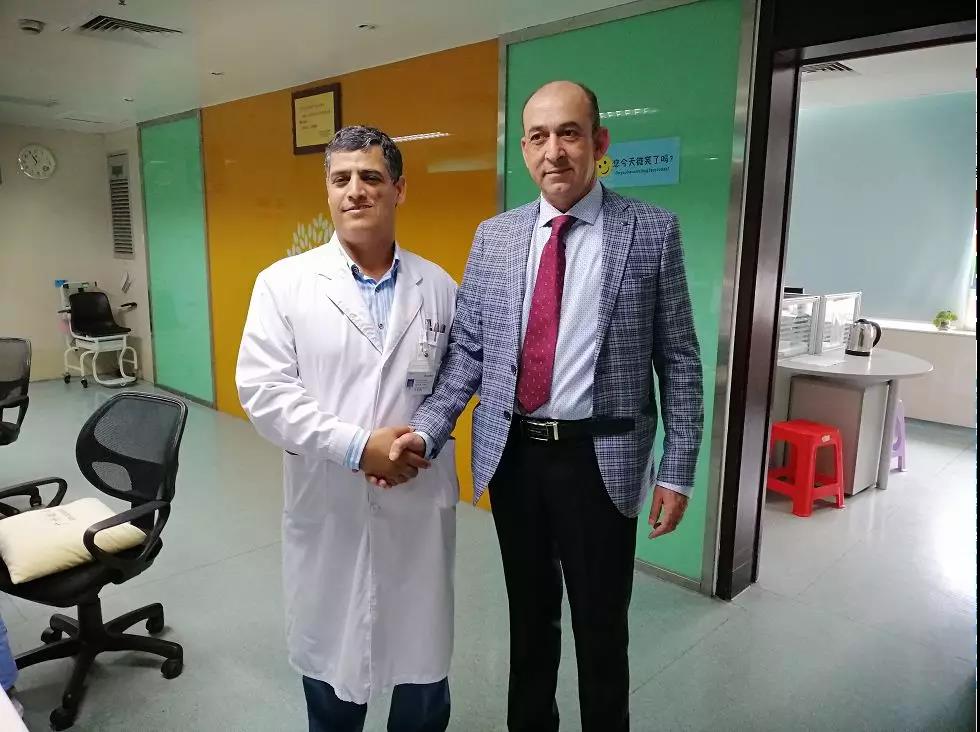 Accompanied by his friend, John came to Fuda in April 2018 for further diagnosis and treatment. After examination, he was diagnosed with stage IV left tibial osteosarcoma (TxN0M1) with bilateral secondary lung malignancies. John said, "At first I heard that Fuda has cryosurgery. It can freeze tumors to death. I think it may eliminate the tumor in my leg, but I was surprised that actually there is another new technology that suits me."
After the consultation by the Fuda expert team, considering that the tumor was too close to the nerve, cryosurgery might damage the nerves, resulting in inconvenience of movement, so cryosurgery was not suitable. Then experts suggest iodine seed (I-125) implantation to lower the risk of surgery. John agreed. On April 2, 2018, Dr. Zhou Liang performed iodine seed (I-125) implantation of left leg. After preparation, under the guidance of CT and ultrasound, 16 iodine seeds (I-125) were implanted into the tumor, which would continuously damage tumor tissues while avoid damage to surrounding normal tissues and nerves. The operation was very successful and no adverse effects were found afterwards.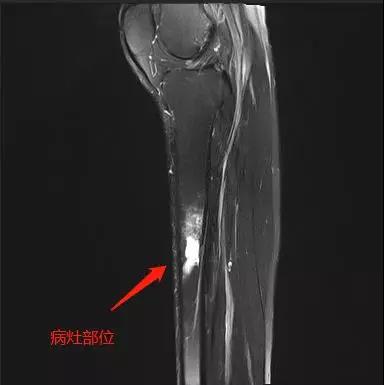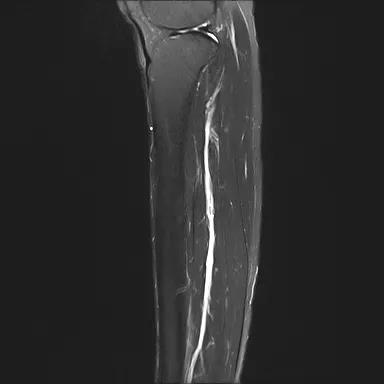 2018.07.05 July 05, 2018 2019.11.11 November 11, 2019
Long-term smoking has damaged his lungs so John underwent cryosurgery of right lung metastases in our hospital on April 7, 2018. During the operation, two needles were inserted into the tumor and froze the tumor death. Then on April 12, 2018, left leg osteosarcoma and bilateral lung metastases were treated with chemotherapy (gemcitabine + cis-platinum). The osteosarcoma shrank by 60% two months after the operation, from the original 11cm to 4-5cm. On July 11, 2018, the left leg tumor was implanted with 15 iodine seeds (I-125); on December 5, 2018, new peripheral exudative lesions were found after cryosurgery of right lung metastases. Inflammatory lesions in left lower lung was newly found; in order to eliminate the tumor, cryosurgery of right lung metastases was performed on November 14, 2019, and osteosarcoma basically disappeared. John said, "I have heard that China's business is emerging, but I never thought that China's medical technology is also advanced. Unlike monotherapy in the Middle East and European countries, there are various comprehensive treatment options for patients. I think Fuda Cancer Hospital is a great opportunity for cancer patients who can be properly treated here. "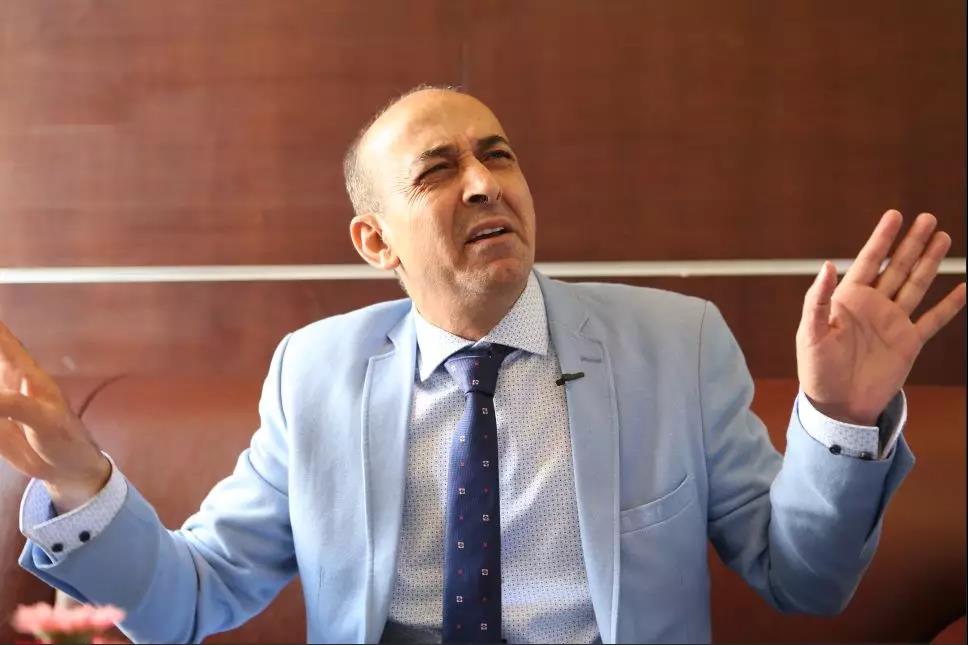 As a professional reporter, John was relaxed during the interview. He is easy-going and thoughtful. When asked if his career made what he was today, he smiled, "I never think that I'm affected by my career. Actually what I truly am decides what I'm going to do. I'm a passionate truth-seeker and I won't distort reality because of money, so I become a reporter. Money cannot measure a man's value, but virtue can."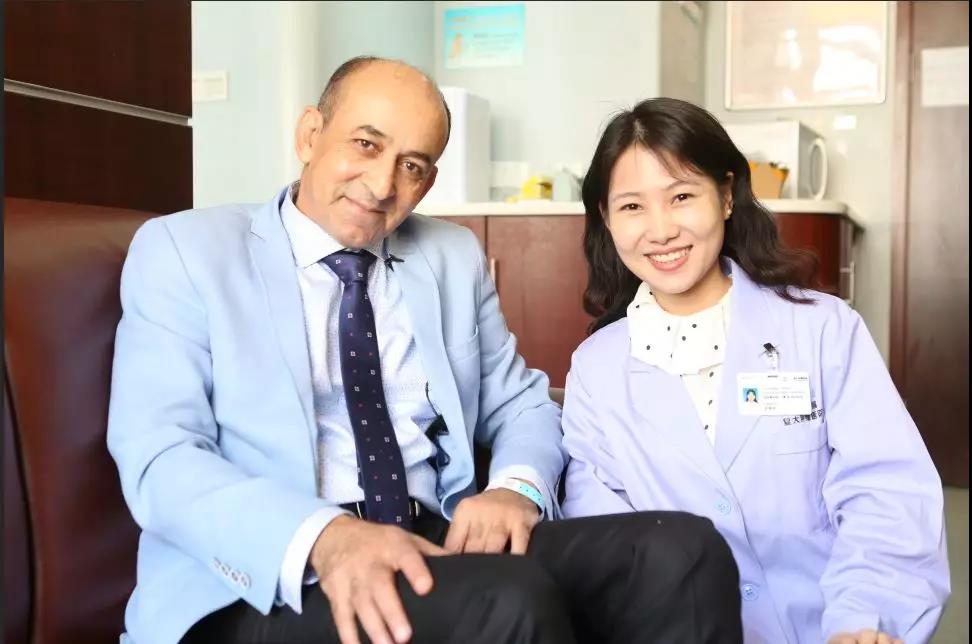 Why is he always optimistic about anything even though he is suffering from disease? He poured a half cup of water and made a humorous simile, "Life is like a cup of water. Some people might think the water is not enough for them but some might think great, I still have water for my thirst. You see, life has two sides. The key to happiness lies on the way you see things. If you stand under the sun, you might be happy. However, if you stand in the shade, you might be sad."
"Time is precious. A new day brings new hope," John told us. Only when you find love in life, you will feel happy. Only when you are hopeful, your life will be colorful. Soon you will figure out the true meaning of life!
Interview video link: https://youtu.be/bEcAp2MNmCM