In daily life, some elderly people may suddenly develop eyelids drooping, which is clinically called blepharoptosis. However, they think it's normal at their age and do not take it seriously.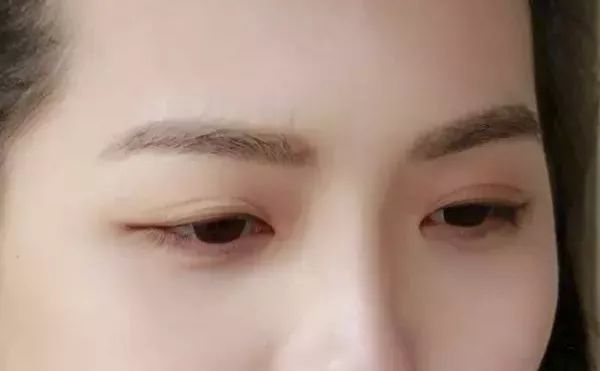 That's what Masrofah from Indonesia think of her left drooping eyelid. One day, the drooping eyelid affected her eyesight so she had to go through check-up at a hospital where she got a shocking result.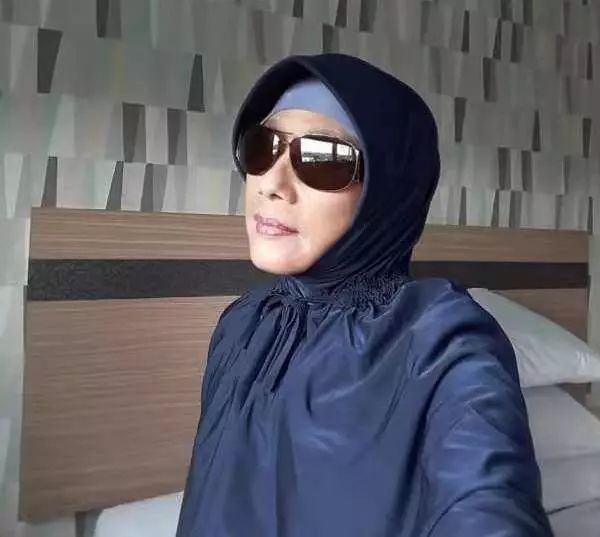 Left drooping eyelid caused by thymic tumor
In 2005, Masrofah suffered from severe eyelid drooping, which affected her eyesight. Then she rushed to a local hospital for treatment. The relevant examination indicated thymoma, so the doctor there suggested an immediate surgery, but she refused out of fear and instead took pyridostigmine for oral treatment according to doctor's advice. In 2010, the drooping eyelid was alleviated, and she immediately stopped medication based on the doctor's advice.
During the drug withdrawal, Masrofah believed that the tumor was already gone. However, when she walked home in March 2015, she had difficulty breathing. She underwent check-up that showed the rapid growth of thymoma. After discussing with her family, she went to a Malaysian hospital for chemotherapy and radiotherapy. Although dyspnea had been improved, severe cough, diarrhea, and pneumonia during radiotherapy and chemotherapy still made her sleepless.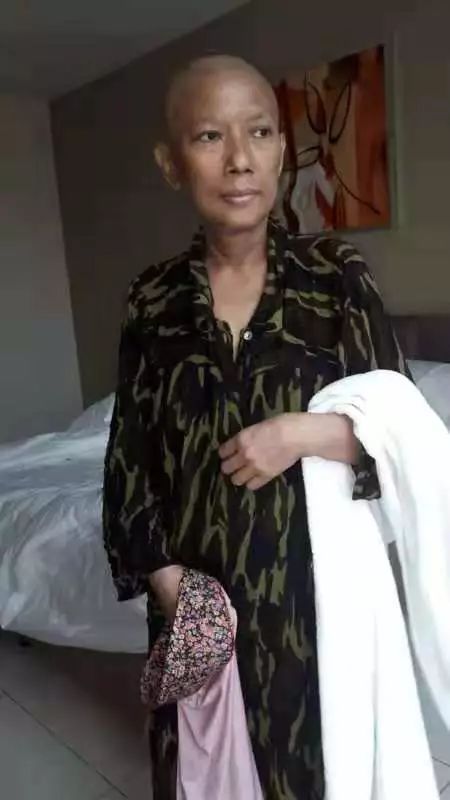 Sadly, her ruddy skin became dark, hair lost and body weight drastically reduced. And what's worse, chronic cough made her unable to fall asleep. After a series of treatments, she became as thin as a rake, which concerned her family, so they gave up the treatments in Malaysia. However, where should she go for treatment?
Brachytherapy helps control the tumor.
For further treatment, Masrofah turned to many hospitals around the world for treatment, but the therapeutic effect was not good. Her daughter was anxious to search information online and finally found out the Indonesian office of Fuda Cancer Hospital affiliated to Jinan University (Fuda). Then they went there for consultation. After learning about the details of her treatment plan, Masrofah decided to believe in Fuda and came to Guangzhou.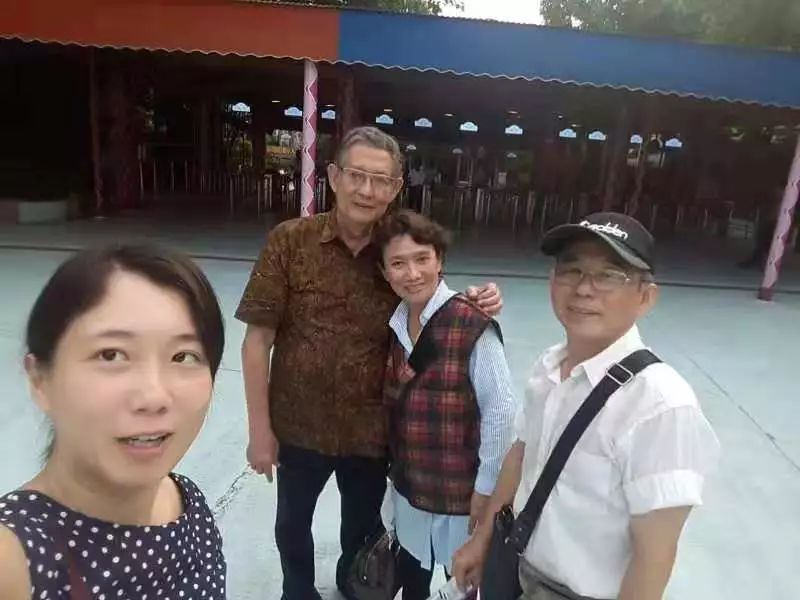 In June 6, 2017, Masrofah was given cryosurgical ablation on her pericardial tumor at Fuda, after which she took drug for regulating her immunity. On July 31, she underwent another cryosurgical ablation and brachytherapy on the pericardial tumor; on October 9, she underwent cryosurgical ablation of mediastinal tumor. After surgery, the tumors were under control.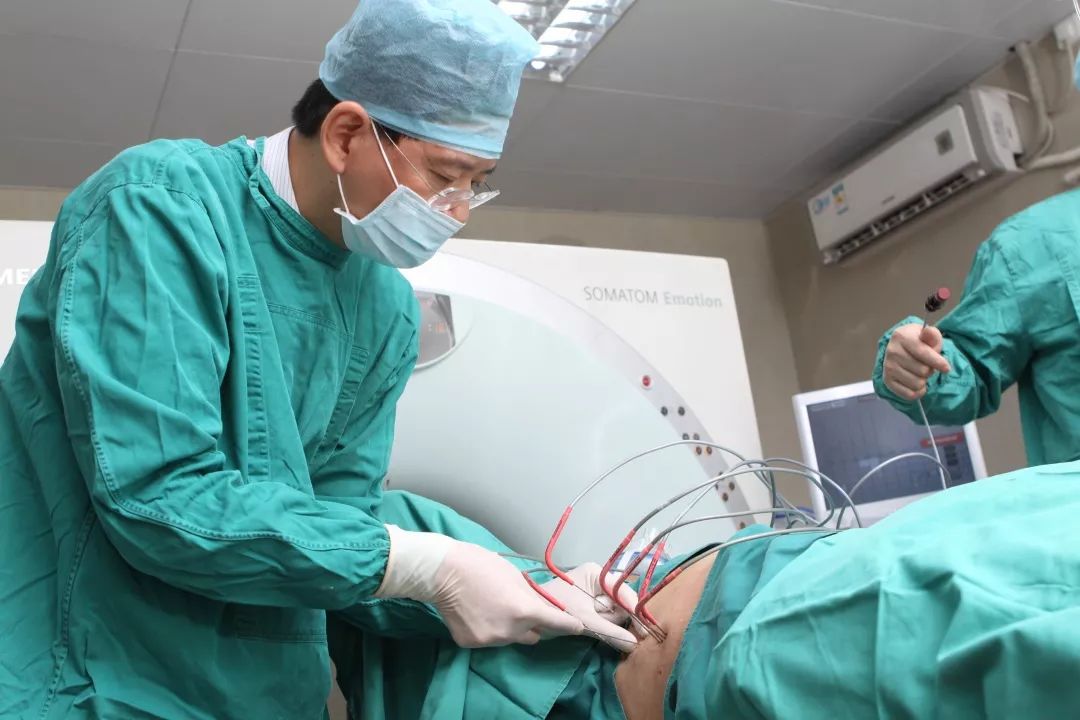 After treatments at Fuda, her family was surprised to find that her body weight was regained to that in 2005. Her mental state, appetite and sleep quality finally recovered. And unexpectedly, her hair regenerated.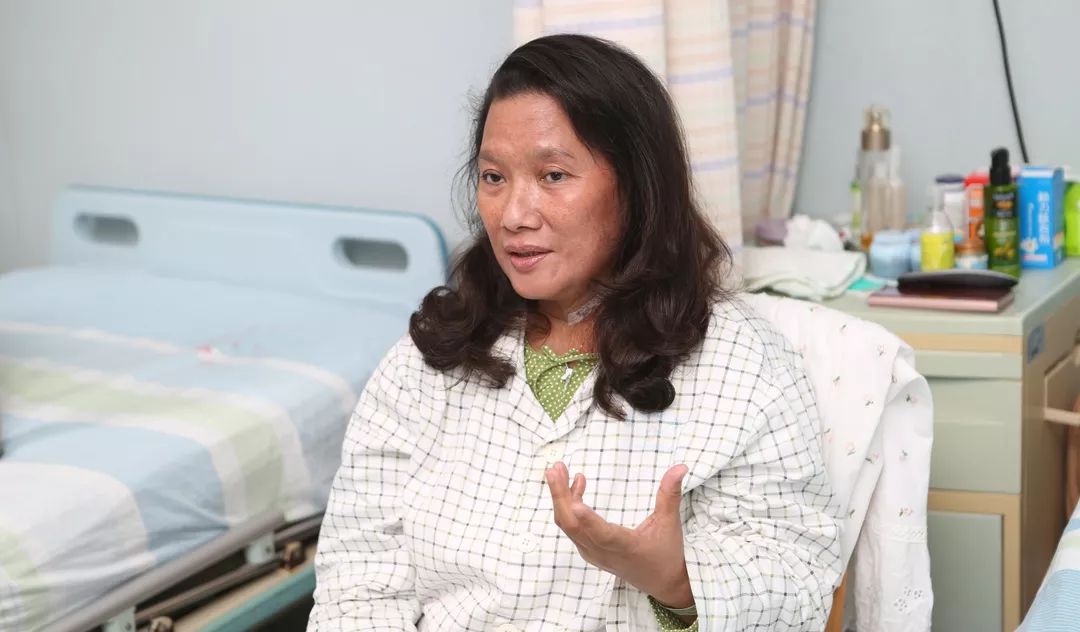 "Fuda doctors saved my life. I prayed every day in the prayer room at the hospital. It seems that God heard my prayers, so he sent doctors here to save me, ha ha ha..." she bantered with doctors during ward round. Now, Masrofah felt refreshed.
Blepharoptosis may be a serious illness.
As mentioned above, the patient suffered from drooping eyelid which was caused by thymic tumor. Therefore, a sudden eyelid drooping should raise our concern. When it happens, tests for blood pressure, fat, sugar, etc are recommended. If abnormality occurs, a brain CT scan should also be done. Through these examinations, some major diseases with oblivious symptoms may be found. Therefore, early detection is much better for recovery after treatments.
Link - common sense for Blepharoptosis
Blepharoptosis is an early symptom of many diseases. If we let it develop, it not only affects our facial beauty, but also causes disability or even death. Therefore, it is necessary to know about several common diseases that can cause drooping eyelids.
-Blepharoptosis caused by diabetes:
The elderly suddenly develop eyelid drooping on one side with increased blood sugar, which is the sign of ocular nerve palsy caused by diabetes.
-Blepharoptosis caused by intracranial aneurysms:
Blepharoptosis caused by aneurysm is also one-sided and unexpected. If accompanied by severe headache, vomiting, convulsions, coma, etc., it is likely that the aneurysm rupture causes subarachnoid hemorrhage, and patient should be immediately sent to the hospital for neurological rescue.
-Blepharoptosis caused by brainstem lesion:
The patient develops one-sided blepharoptosis and mydriasis, which is most likely caused by brainstem lesions. In this case, children often develop brainstem tumors, and the elderly usually develop cerebrovascular diseases.
-Blepharoptosis caused by myasthenia gravis:
In this case, the eyelid is drooping slowly, first with one eye and then with the other. The clinical symptoms are mild in the morning and severe in the evening, which shows obvious volatility within one day.