Introduction: Tan Youhao (Mr. Tan), suffering from liver cancer 16 years ago, was refused by many hospitals due to his late stage cancer. He thought his life would come to an end at that time but finally he was blessed by god of luck—after receiving treatments in Fuda Cancer Hosptical (Fuda), his cancer was miraculously under control. Recently, the author interviewed him and recorded how he fought with cancer in the last 16years.
One afternoon in July 2016, Mr. Tan just woke up. This was the 10th time he visited Fuda for review (patients who recovered from cancer need a routine review every year). "Please come and have a seat," he said to me.
Mr. Tan, a dark-skinned and ruddy middle-aged man looked energetic. If the head nurse didn't tell me in advance, I couldn't believe that he was actually a liver cancer patient.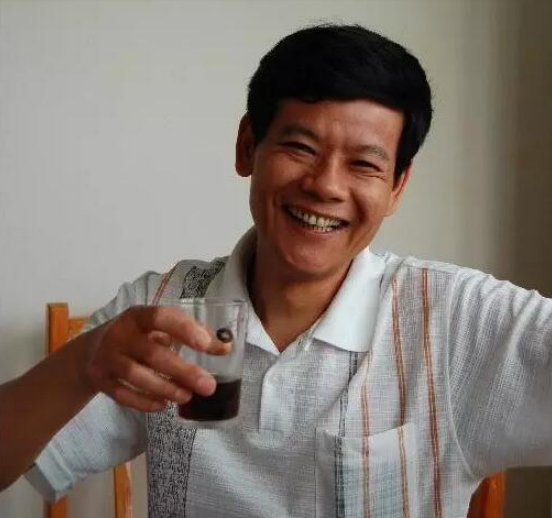 Mr. Tan once suffered from large liver cancer and has survived for more than 16 years but now he is still haunted by what had happened 16 years ago.
In 2002, he came to Guangzhou from Yingde, Qingyuan because of a large abdominal tumor found 2 weeks ago at a local hospital. The sudden finding of cancer broke his peaceful life.
He quickly went to a hospital in Guangzhou for a detailed examination which showed a large liver tumor measuring 12 cm. "That moment is like the end of the world," he recalled. He didn't expect that doctors there tried to persuade him to go back home since his cancer was in late stage. Later, he went to other hospitals in Guangzhou and was told that he couldn't survive over 3 months!
However, misfortunes never came singly. Not long ago, his wife was diagnosed with colon cancer. Now it was his turn. So desperate he was!
Have you ever thought about giving up? Mr. Tan recalled, "Because it was in the advanced stage, several hospitals refused to provide treatments for me. I was so desperate at that time. I thought about suicide before, but I can't just leave my son alone. He's so young. "
What else could he do since general hospitals refuse him? Just waiting for death to come?
"No! For my family, I need to survive!" Mr. Tan thought.
When he went back home, he turned to many folk remedies. However, he knew that it was just a waste of time. While he was struggling with cancer, his friend brought a piece of good news to him—Professor Xu Kecheng in Fuda might save his life!
In September 2002, he arrived at Fuda. After reviewing his situation, Prof. Xu also said that it was a difficult case because the tumor was large, compressing other organs so he showed abdominal distension. At that time he couldn't walk normally and lost appetite.
But as long as there was a glimmer of hope Prof. Xu wouldn't give up and arranged 2 cycles of hepatic arterial chemoembolization. Unlike most patients, Mr. Tan had suffered from low fever in the morning for two months.
He recalled, "I was deeply impressed. I put an ice bag on my forehead at 8:30 every day and I can't receive injection to bring down my fever every day. I have to overcome it by myself. I was in torment at that time. I think I'm gonna die soon."
Prof. Xu believed that fever might be a good sign which meant that the tumor was dying day by day and began to shrink. "When I heard what Prof. Xu said, I suddenly felt a sigh of relief. This is probably the only good news since I had cancer. It means that I'm getting better!"
With the joint efforts of Prof. Xu and Dr. Niu Lizhi, Mr. Tan underwent a cryosurgery and then a miracle happened!
Two months later, a CT scan showed that his tumor was miraculously shrinking! Subsequently, three cycles of treatment were completed, after which the tumor was reduced from 12 cm to 7 cm, and his ascites disappeared. It was incredible that Mr. Tan who was refused by many hospitals could finally survive cancer in Fuda. Getting a good result from Fuda, Mr. Tan had high hopes of his future life.
In March 2003, thanks to Prof. Xu, Dr. Niu and all medical staff in Fuda, Mr. Tan witnessed a miracle and turned over a new leaf.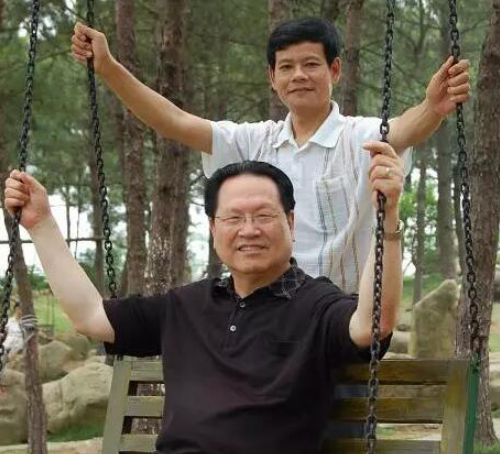 In 2007, Prof. Xu took a photo with Mr. Tan in a park when he visited him.
After the successful treatment, Mr. Tan comes to Fuda every year. After the first 5 years, his cancer didn't recur; the second 5 years, peace; now the third 5 years comes...
During rehabilitation, he tried his best to encourage those who were suffering cancer and helped them to go through the darkest hour. Now his son has graduated from college and started to work.
Soon, his inspirational story spreads throughout his hometown, and more and more media reporters and even reporters from Southeast Asian countries invited him to interview. During our interview, his phone kept ringing because many patients called to inquire about his past treatment experience.
When he comes to Fuda every year, he will encourage other cancer patients to think positively. He tells them about his cancer fighting experience which proves that a positive attitude is the key to fight against cancer.
"If there is a cancer patient here, what do you want to say to him?" He replied, "I want to say, never say never until the last moment comes." Last but not least, he hopes more people can believe that faith can change one's fate.