With advanced medical technology, more and more pulmonary nodules can be detected. Pulmonary nodules refer to rounded or irregular lesions with diameter ≤3 cm in the lung, including benign and malignant nodules. Imaging findings show shadows of increased density. For nodules of different size, shape and density, the preferred treatment method is not the same. Then what can we do if multiple nodules are found in lungs or if patient is too old to undergo surgery, or if heart and lung functions are too weak to operate?
Recently, the patient Qiu Shan (pseudonym) came to Guangzhou Fuda Cancer Hospital (Fuda) for cryosurgery because of multiple pulmonary nodules. To her delight, her pulmonary nodules are no longer visible after surgery.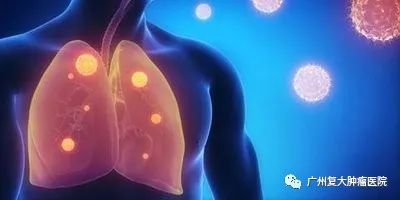 01 Multiple nodules appear in both lungs
Seeing Qiu Shan for the first time, she was sharing the results of her review with others. Speaking of pulmonary nodules, Qiu Shan said she found them by accident. She went abroad in 2015 and happened to join a local water-sprinkling festival. "I got wet at that time and went home with a fever." She told us that she had been coughing repeatedly for more than half a month since she returned to China, and a CT scan showed ground-glass nodules in her lungs. Then she followed the doctor's advice to have regular check-up, but did not pay much attention to them.
In December 2015, she had a check-up which showed pulmonary nodules again. Knowing this, she was nervous. Then she had regular check-up every six months and took oral traditional Chinese medicine for treatment. It wasn't until she developed an irritating cough last year that doctors advised her to have an operation as soon as possible. "The doctor told me that my condition was a sign of early-stage lung cancer, and for multiple nodules in both lungs, it's difficult to perform minimally invasive surgery."
02 Multiple nodules are ablated at one time without surgical intervention
When she was hesitating, she learned from her relatives that Dr. Niu Lizhi, President of Fuda, had rich experience in treating pulmonary nodules and of the advantages of cryosurgery in Fuda, so she chose Fuda. After admission, she had relevant examinations. CT showed a nodule in her right lung, about 0.8×0.6cm in size, and two smaller nodules in her left lung. "Dr. Niu told me at that time that cryosurgery could simultaneously destroy multiple pulmonary nodules."

▲CT images show the pulmonary nodules before cryosurgery.
On November 20, 2019, Dr. Niu performed cryosurgery for her in both lungs, and the procedure went smoothly. "After the procedure, the effect is very good. At least it does no harm to my body so that I can recover fast."

▲During cryosurgery
In fact, she was worried about cryosurgery before coming to our hospital, because her friends thought it was a new technique and she was afraid of poor prognosis. Luckily, it seemed that it was worth a try. One year after the procedure, she returned to our hospital for reexamination which found that the three pulmonary nodules in her lungs had completely disappeared. She was surprised and grateful. "I'm a little out of breath right now when I walk fast, but Dr. Niu said it was normal."

▲Images after one year
According to Dr. Niu, cryosurgery is a new option for patients who cannot undergo surgery, or who have multiple small nodules that cannot be removed completely by surgery, or who are very anxious during the observation period.
03 A good life attitude contributes to a good curative effect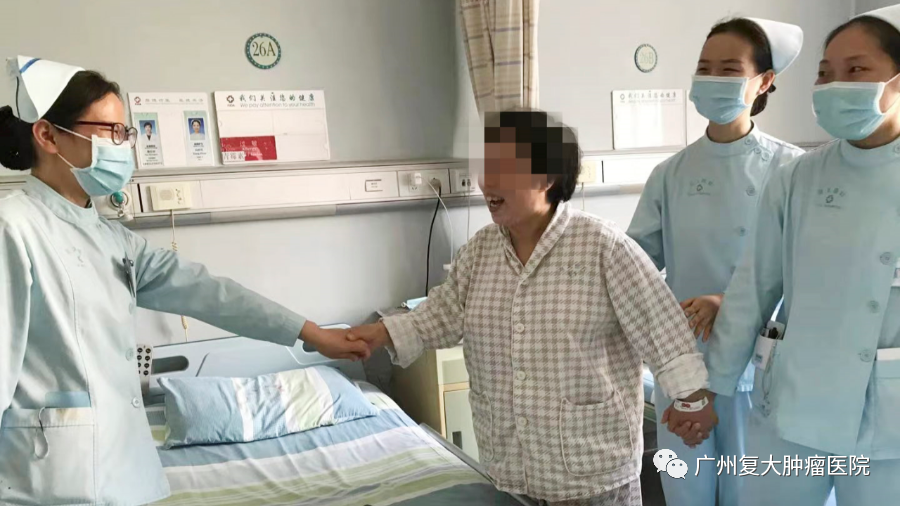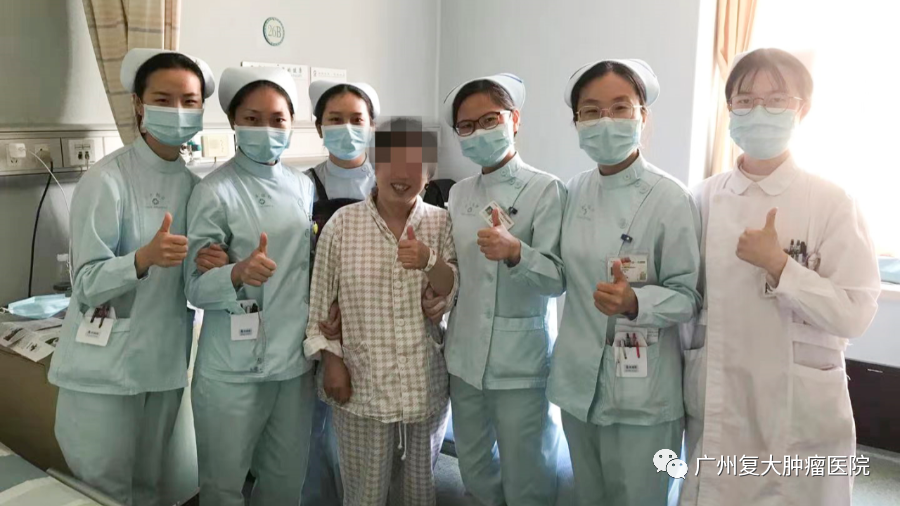 Pictures of Qiu Shan and Fuda nurses
Qiu Shan said that she came here not only to have review, but also to visit Dr. Niu, Dr. Pan Zhongbao and other medical staff on the third floor. "The medical staff here took good care of me during my stay in hospital. The moment I had questions, they would help me out." In our hospital, she not only achieved good curative effect here, but also made many friends. On leaving our hospital, she wrote a thank-you note to express her love for us.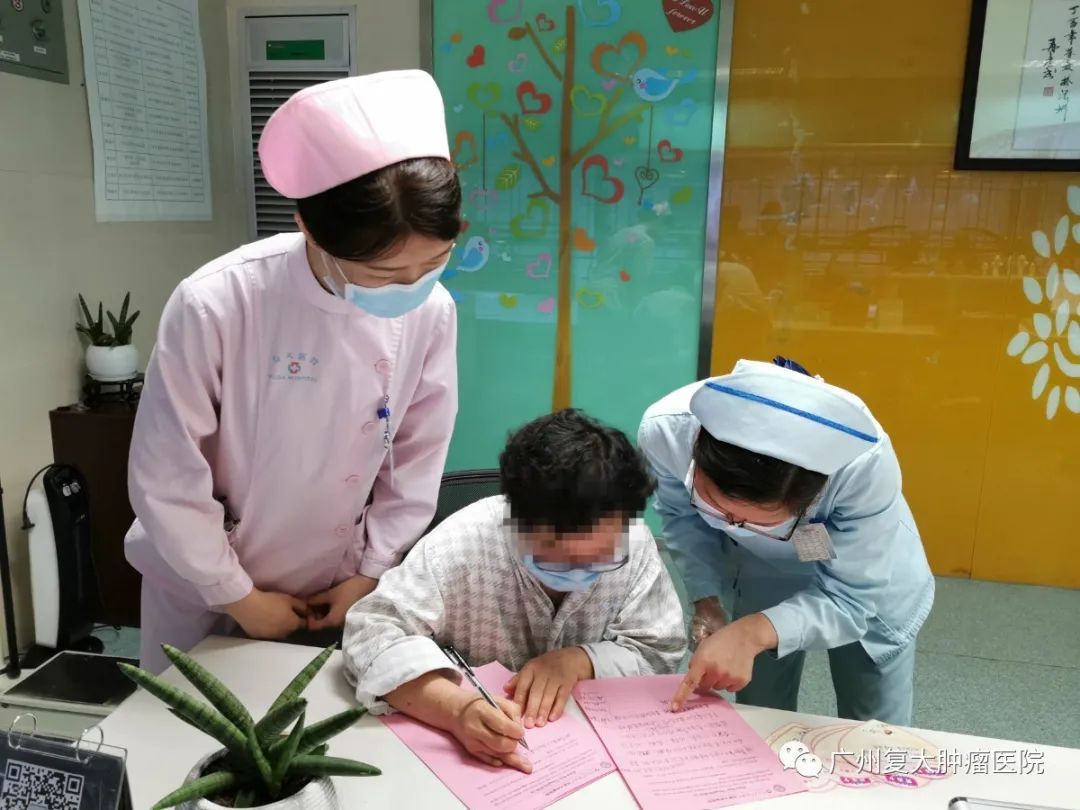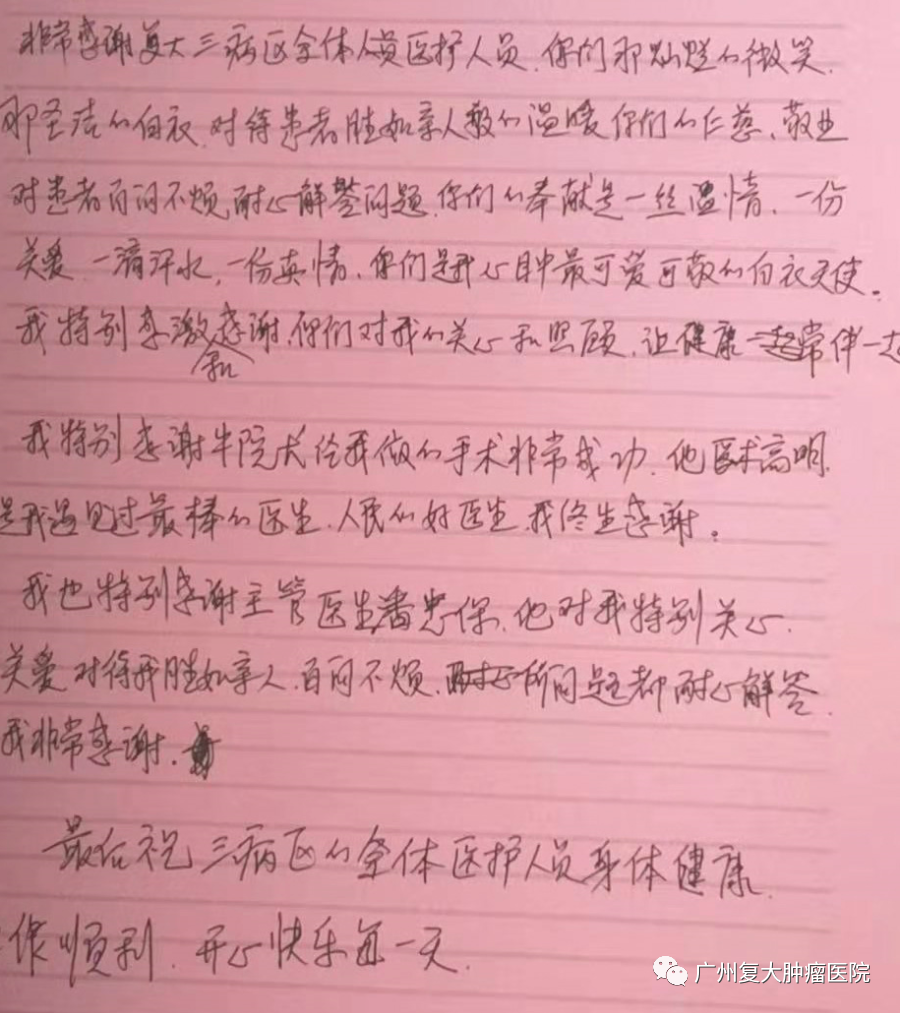 ▲Qiu Shan is writing a thank-you note.
Li Yanhong, head nurse on the third floor, believes that the good therapeutic effect requires not only proper treatment but also positive life attitude. As a travel enthusiast, Qiu Shan often goes out with her family and friends, which is very helpful for her recovery. During treatment, Qiu Shan was also a cooperative patient who often communicated with other patients. "You don't know she's sick without knowing her condition."
In a word, positive life attitude and less pressure are better than any medicine.